Sale!
RRD Ace V1 LTE
Out of stock
Description
PROGRAM: LIGHT WIND/STRAPLESS FREESTYLE SURF
Never worry about getting dealt a bad hand by mother nature when you are holding an Ace! The RRD Ace 5'2" is a freeride, flatwater board, that is fast and planes early, designed to make the most out of the least favourable conditions. Have a blast on small, mushy surf with this new, radical, retro-style shape. Need a board for light winds and mostly flat water but also shreds on waves? This is it! The wide outline and moderate volume allow this board to float you through the lulls or pump through a section to squeeze out an extra turn on that knee-high monster.
Compared to its predecessor, the Pop V2, the new and improved Ace 5'2" has a reduced thickness and thinner rails to really focus on increased manoeuvrability on the wave. Punch through waves better, gain more stability in white water, hold it together after a late entry off the lip, or sneak into the pocket when everyone is watching with the new ACE 5'2". 
In addition, the swallow tail and thinner rails will also improve this board's pop potential. If learning strapless tricks is on the agenda, then this board will aid in your progression. The added manoeuvrability gained with this new shape, mixed with the light weight, will allow you to quickly pop off the water while providing a wide surface area to catch the wind and to land those strapless airs! 
If the waves are small, the wind is light, or an easy to use, all-around ripper is needed in the quiver, then this is your ace in the hole!
Lots of curve in the outline from nose to tail to create better manoeuvres and wave riding potential
Mono-concave hull from nose to tail with slight tail kick release to improve control over choppy water and maximise pop
Straighter rocker and nose lift to improve planing potential and top speed creating great pop
Reduced thickness and thinner rails to focus on increased manoeuvrability.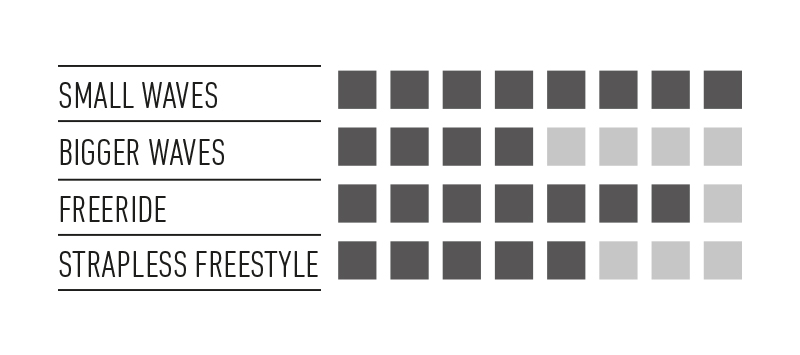 LTE (Built Tough, Lasts Long)
The new LTE technology comes straight from the ultimate moulded surfboards technology which consists of a high definition EPS core, made with a high definition Super EPS mould, which is then injected with 36 Kgs/m3 density bits. This phenomenal core is so strong that you could ride it on the water without any lamination on it!! The core has heel recesses incorporated into the deck of the boards, thus creating the perfect placement for EVA heel shock absorbers to prevent heel dents. The Full Glass layup makes the board super flexible to ride and really strong to impact resistance, creating unmatched durability.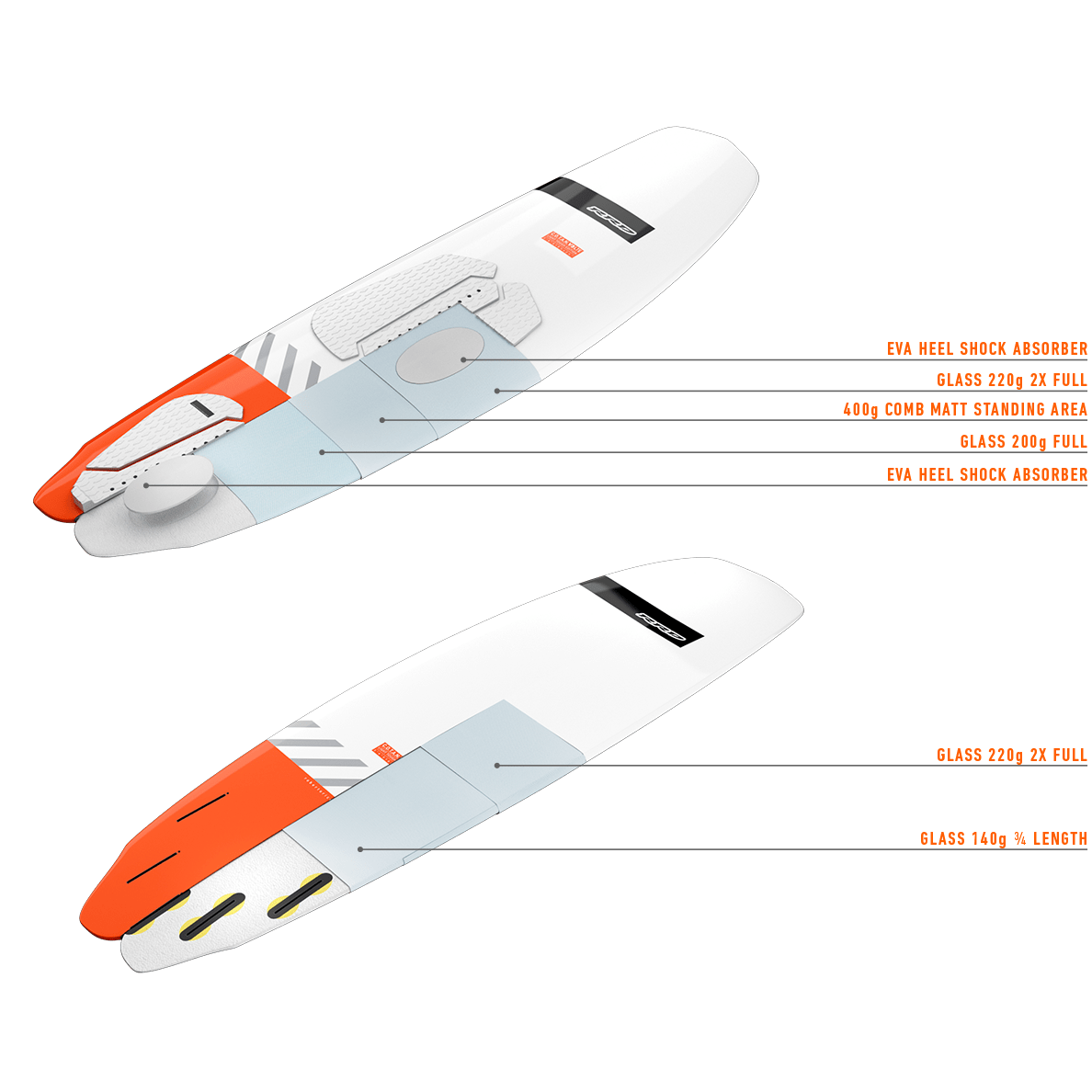 SPECS ACE V1 LTE
| MODEL | SIZE " | VOLUME "LTS" | FINS | ARTICLE CODE |
| --- | --- | --- | --- | --- |
| ACE 5'2" UC | 5'2" x 21" x 2" | 30 | K4 for RRD Quad Set | 24ACE52UC |
K4 X RRD – QUAD SET
INCLUDED