Sale!
Description
PROGRAM: INNOVATIVE SURF STYLE
The Maquina V4 is here and it's looking sharp! This is our classic thruster and it is the one you want to be riding when you need to have a totally reliable shape. With such a pure surfboard feel, this board becomes an extension of your mind and allows your eyes to draw lines on the waves. 
The newest version, the Maquina V4, has a newly redesigned outline. The nose is now slightly wider making this board more well rounded and lively in lighter winds and smaller surf. Now with a soft winger design, the tail of the board is slightly wider; 20 cm from the tip of the tail. This combination helps planing and catching waves because of the progressive hold when getting powered up and riding fast down the face of a huge wave!
Charge the biggest swells with this grippy stick while maintaining precise control over the direction of the board in any situation due to the new outline, reduced volume, and slightly thinner rails.
Find out for yourself why this is our international team rider's favourite stick when the situation boils down to a pure kitesurfing board that allows them to fully commit and ride as hard as they can.
Blink if you dare! You may just miss an unforgettable moment of joy with the new Maquina V4.
Redesigned outline with a slightly wider nose allowing the Maquina a wider range of use
Soft winger design to increase planing and control at high speeds
Thin rails from nose to tail
Super thin profile throughout
Deep concave throughout the entire board with a flat, kicked tail, released by a progressive rocker
Strictly thruster fin setup for pure, essential, radical turns in any wave size.
CLASSIC PU (The Real Surf Feeling) TECHNOLOGY
The Classic PU construction has been developed to create pure surfboards for pure wave riding and to allow control over choppy waters. We have improved the weight and strength of the boards this year. We are now using a hi-volume lightweight pigment in the resin. This type of resin fills up the holes in the foam and reduces the amount of resin content in the glass fibres, making the boards lighter. The Classic boards have low fibre memory and low foam memory at the same time. This low memory gives our boards a proper surfboard feel. We recommend the Classic PU technology to the riders who love a comfortable ride which this construction provides through its flexibility.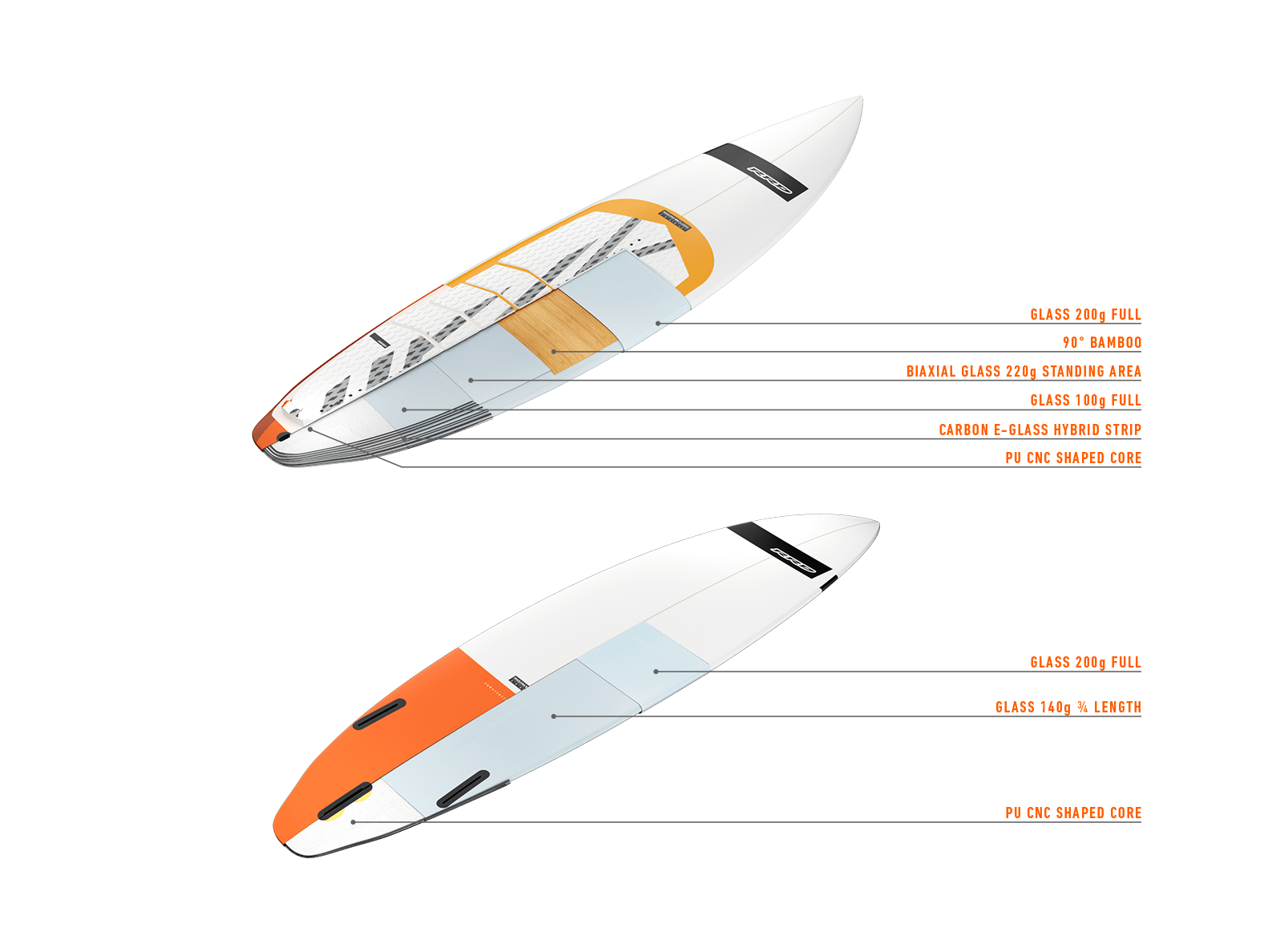 SPECS MAQUINA V4 CLASSIC
| MODEL | SIZE " | LTS | FINS | ARTICLE CODE |
| --- | --- | --- | --- | --- |
| MAQUINA V4 CLASSIC 5'5" | 5'5"x17 ½"x1 ⅞" | 19 | K4 for RRD Thruster Set | 23MAQ55 |
| MAQUINA V4 CLASSIC 5'7" | 5'7"x17 ¾"x1 ⅞" | 20 | K4 for RRD Thruster Set | 23MAQ57 |
| MAQUINA V4 CLASSIC 5'9" | 5'9"x18"x2" | 22 | K4 for RRD Thruster Set | 23MAQ59 |
| MAQUINA V4 CLASSIC 5'11" | 5'11"x18 ¼"x2 ⅛" | 24 | K4 for RRD Thruster Set | 23MAQ511 |
| MAQUINA V4 CLASSIC 6'11" | 6'1"x18 ¾"x2 ⅛" | 26 | K4 for RRD Thruster Set | 23MAQ61 |
K4 X RRD – THRUSTER SET
INCLUDED
Additional information
| | |
| --- | --- |
| Size | MAQUINA V4 CLASSIC 5'7", MAQUINA V4 CLASSIC 5'9" |