Sale!
RRD Bliss V6 LTD
£449 – £569
Description
Falling in love with the Bliss is easy, but for those riders that are looking for that unique, responsive, "carbon feel" the Bliss LTD is the perfect board for you! Just as the WOOD version, TheV6 LTD is a progressive freeride/freestyle board that grants a fantastic sensation of security while riding in an assortment of conditions.
The Bliss LTD V6 is razor-sharp and slices through the water a like a sharp blade. This sleek, sophisticated board allows all kiters to enjoy the smooth rides that this board is known for while maximizing its freestyle potential. The shape and track channels are the same as the wood version, but the LTD construction consists of Biaxial Carbon layers on the top- and bottom of the board with a special mix of Paulownia and lighter weight wood, CNC shaped core. It's 20% lighter, thinner, more responsive, and, of course, because of the rigidity of the carbon, provides loads of pop! This version is slightly less forgiving than the wood in choppy waters, due to the carbon response to vibration, but still forgiving enough for all levels of riders to enjoy. 
The top of the line technology is not only for the top-level riders; now everyone can experience Bliss!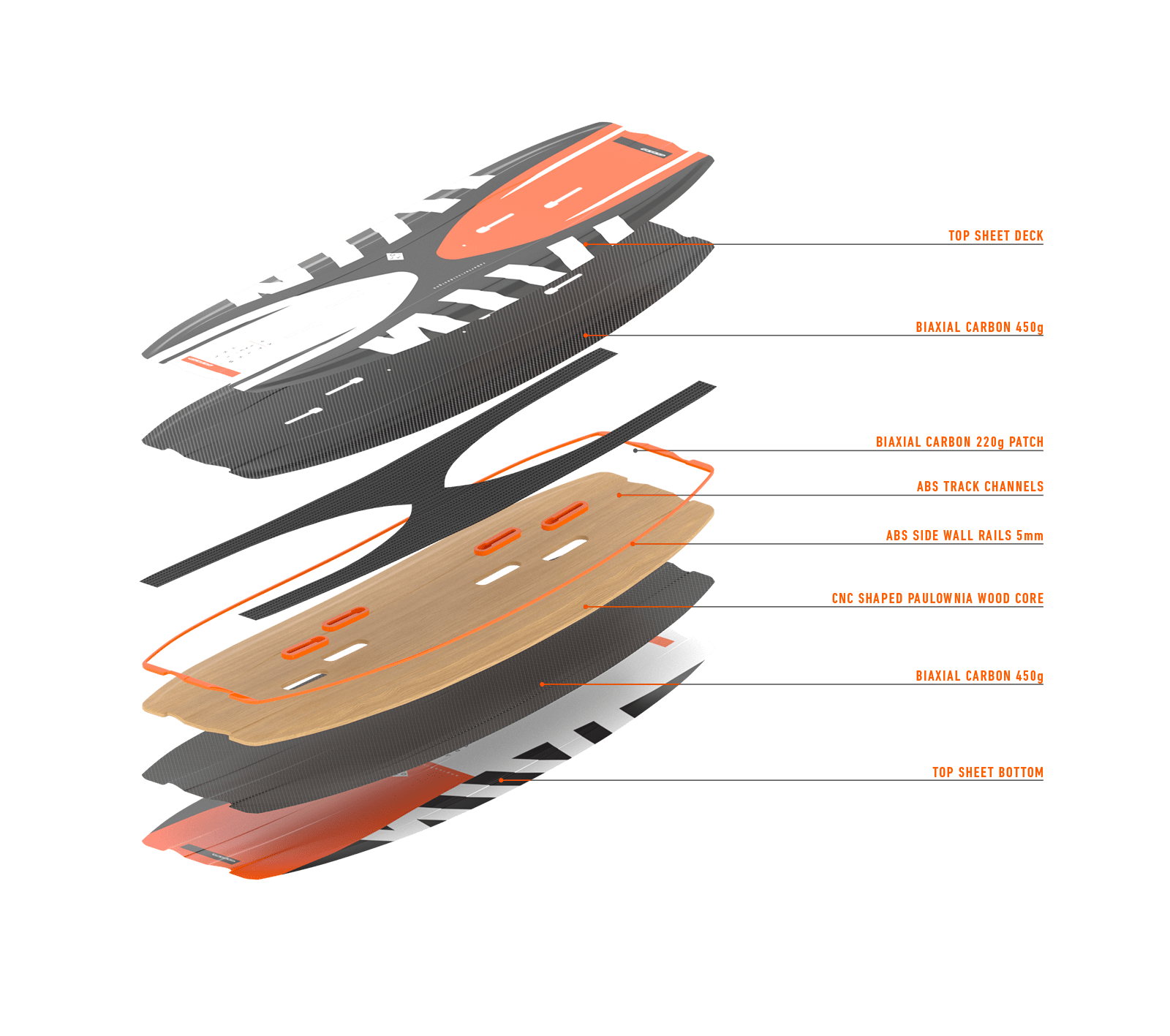 Board and fins only, please order your RAD pads here.
SPECS BLISS V6 LTD
| SIZE | SIZE "CM" | FINS | REC. WEIGHT | ARTICLE CODE |
| --- | --- | --- | --- | --- |
| BLISS V6 LTD 39 | 135 x 39 | 4 x FLOW 5 | 40 – 60 KG | 24BLSL39 |
| BLISS V6 LTD 40 | 136 x 40 | 4 x FLOW 5 | 50 – 65 KG | 24BLSL40 |
| BLISS V6 LTD 41 | 137 x 41 | 4 x FLOW 5 | 60 – 75 KG | 24BLSL41 |
| BLISS V6 LTD 42 | 138 x 42 | 4 x FLOW 5 | 70 – 80 KG | 24BLSL42 |
| BLISS V6 LTD 43 | 139 x 43.5 | 4 x FLOW 5 | 80 – 95 KG | 24BLSL43 |
Additional information
| | |
| --- | --- |
| Size | 135 x 39 |
| Rad Pad | Board only, Rad Pad V3 |