Sale!
C.O.T.A.N. SUP Pro
£623 – £775
Description
As the development of this special shape on surfboard and kiteboard designs has taken off, proving it works great, up to the point that some riders only ride this type of C.O.T.A.N. (Cut off tail and nose) shapes, it was time to develop a specific board line also for SUP.
3 new shapes that will increase your stoke for supping in waves! Available both in Classic construction with matt deck and rails and in full LTD technology with Vectra Carbon fabric on CNC Eps core finished with matt pro speed paint and Carbon net layup top and bottom.
Bamboo sandwich stepping area and superlight composite carry handle box.
PRO MODEL 6'11" / 7'6″ / 7'11" / 7'11" Wide
CLASSIC  7'11" / 7'11" Wide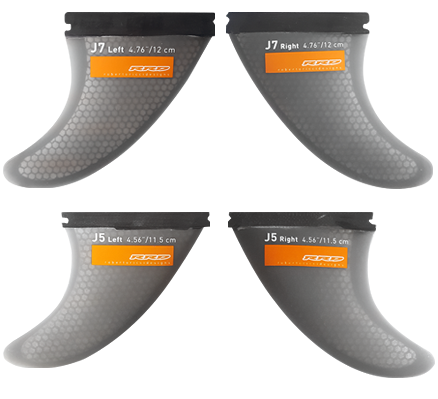 SPECS
| C.O.T.A.N. | SIZE (INCH.) | FINS | VOLUME (LTS) | WEIGHT (KG) ±6% | ARTICLE CODE |
| --- | --- | --- | --- | --- | --- |
| 7'11" CLASSIC | 7'11" X 29 X 4″ | RRD J7/J5 QUAD SET FUTURE | 121 | 8,8 | 4150009 |
| 7'11″WIDE CLASSIC | 7'11" X 31″ X 4″ | RRD J7/J5 QUAD SET FUTURE | 129 | 9,1 | 4150010 |
| 6'11" PRO MODEL | 6'11X 27″ X 4″ | RRD J7/J5 QUAD SET FUTURE | 98 | 6,3 | 4150005 |
| 7'6″ PRO MODEL | 7'6″ X 28″ X 4″ | RRD J7/J5 QUAD SET FUTURE | 110 | 7,0 | 4150006 |
| 7'11" PRO MODEL | 7'11" X 29 X 4″ | RRD J7/J5 QUAD SET FUTURE | 121 | 7,5 | 4150007 |
| 7'11" WIDE PRO MODEL | 7'11" X 31″ X 4″ | RRD J7/J5 QUAD SET FUTURE | 129 | 7,8 | 4150008 |
Additional information
| | |
| --- | --- |
| Size | COTAN SUP 6'11 PRO MODEL, COTAN SUP 7'6 PRO MODEL, COTAN SUP 7'11 PRO MODEL, COTAN SUP 7'11 WIDE PRO MODEL, COTAN SUP 7'11 CLASSIC, COTAN SUP 7'11 WIDE CLASSIC |